Shafa started its activity under the name of Iran Bachelor Company as a manufacturing factory of pharmaceutical and health products in 1347.
After the Islamic revolution, the import of pharmaceutical products was reduced by the government. Also, drug production was under the control and ownership of Iranian companies.
In 1362, Iran Bachelor changed its name to Shafa Pharmaceutical and Health Company and began to increase investment in both pharmaceutical and health fields.
Due to the commitment of this company to produce quality products, now Shafa is one of the most famous pharmaceutical factories in Iran.
Currently, Shafa Pharmaceutical and Health Company produces a large number of products (tablets and capsules) with the most modern and equipped equipment, in accordance with the regulations of the Iranian medical and pharmaceutical society.
The sanitary department produces all kinds of shampoos, mouthwashes and nail polish removers. It sells products under the name of Irsha. Shafa's commitment to produce superior and high-quality products has made the Irsha brand one of the famous and reliable products in the Iranian market.
Currently, the annual sales of Shafa are approximately 50 million euros, which are distributed and sold by 3 drug distribution companies.
About 400 specialists and non-specialists are working in research and development, quality control, production and packaging departments of Shafa company.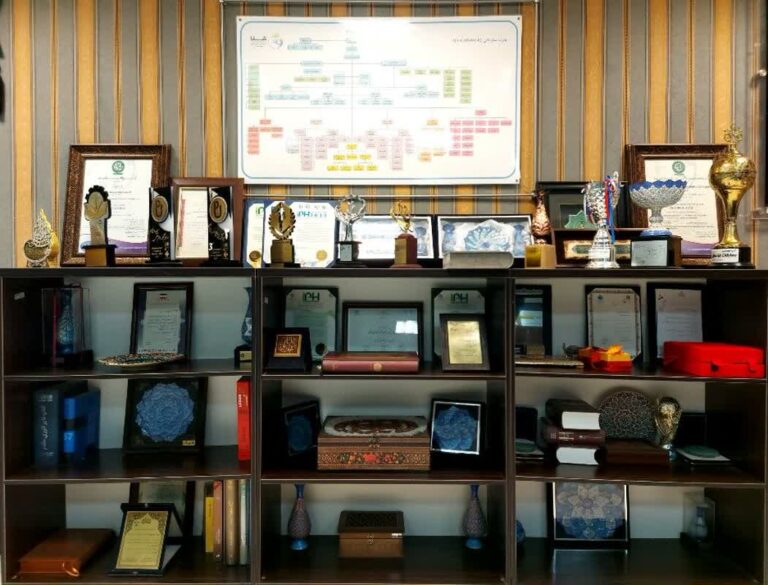 Truthfulness and honesty in work
Ever since the civilized man works collectively to achieve a common goal, he has made order and correctness of action his slogan and has avoided any action that causes the effort of others to be wasted.
cleanliness
Today, when the new civilization has caused a group to work together, it is more necessary to pay attention to cleanliness, especially in the work of production, which is based on cleanliness and hygiene.
Kindness to subordinates and respect to employers
Those who work under your supervision have a personality, let them reveal their talent and initiative in the progress of the work, and those who give you orders are more experienced and competent. Benefit from their knowledge and experience.
Confidentiality at work
Although there is no hidden secret in this institution and what is done is exposed to insight, but it is possible that if an effort is revealed before reaching the goal, the desired result will not be achieved and the collective efforts will be trampled.